WAYBRIGHT ACADEMY
WAYBRIGHT ACADEMY
K-12 Technology Training Center in North Scottsdale
VIEW COURSE LISTINGS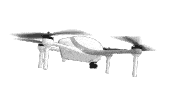 Why choose Waybright?
Serving customers for over 9 years. Small group ratios, unique programs not found anywhere else, year round staff, owner operated and custom curriculum make this training center a one stop solution. We teach these three areas of study: Programming & Gaming, Engineering & Robotics, and Animation & Digital Media. 
SPECIALIZED.

We are a family-based specialty shop. Our work is personal to us; we make sure your children get real world, cutting edge programs designed by our students, and for our students.
CUTTING EDGE.

We nurture your child's tech skills from the ground up, and take them to new heights with emerging technology at our facility. Our courses cater to all skill levels from Kinder to 12th grade, while integrating college-level curriculum.
INSPIRATIONAL.

Children from across the valley and beyond visit us to hone their technology skills and learn with us. Some of the students we've worked with have stayed with us for the 9 years we've been open because they love what we do!
We offer a wide variety of services.

Small Group Courses
1:4 tutor student ratios. Each of our courses fall into three subject areas that cover all aspects of technology. The diversity and depth in course options allows students to develop real world skills and expertise in advanced technology at an early age at an accelerated rate, well before attending college and while having fun.

Private Lessons
One on one private lessons include curriculum taught in group courses and/or custom projects in a broad range of advancing and emerging technology. One on one lessons are designed to specifically meet each individual's needs and work pace. Students enjoy being able to work in multiple content areas.

Summer Camps
Mix and match the perfect half-day or full-day camp. Camps run Monday-Friday in three hour blocks, with a lunch hour option. A perfect option to keep your child learning and ahead outside of the school year! Summer camp students can transition into Fall semester courses to continue learning with us!

Gaming Hangouts
Fun Game Nights most Saturday nights from 6pm-9pm.  You don't have to be a registered student to attend.  Minecraft, console games, and Steam games are popular choices for attendees. We have the latest consoles, including a Wii U, Nintendo Switch, and PS4.

Minecraft Parties
Use our custom, private Minecraft Server designed specifically for super fun amazing birthday parties.  Guests play safely with and against each other, since game play is only accessible from inside the building. We include trained staff to assist your children while they play.

One-Day Workshops
Small group workshops for children who would like to check out Waybright Technology Academy for the very first time. These no commitment events will introduce your children to our three technology areas of study, and the many courses we offer.

Kent and Diane Kuhler, technology hobbyists, loving parents of three girls and residents of North Scottsdale, started this business nine years ago out of a desire to create richer, more intimate and engaging programs for their three gifted children, other than what was offered at schools and local franchises. 
Mr. Kuhler has a Masters degree from Massachusetts Institute of Technology (MIT) and is a full-time Electrical Engineer for Ball Aerospace. His wife Diane has experience in Montessori education, running Youth Programs and working for the local public schools. The husband and wife team, their children and dedicated staff are all involved in the daily operations of this unique business and sole location. Customers come from all over the Valley and even out of State for their specialty services and one of a kind programs. They beta test tech that isn't even out to the general public or available at schools. 

Tours.
Welcome to our community!  We look forward to meeting you and showing you our facility. Bring your significant other and/or child(ren) with you, or visit alone.  You will have the Owner's or Manager's undivided attention as we explore the many facets of what we do, and how we can best meet your needs.
Estimated time is 10 to 20 minutes with each new visitor, depending on the person.
Book a tour online today!

We would love to hear from you!
Stay Informed.
Join our mailing list for advanced notice of course and camp offerings, special events and discounts.